Indie Only Vinyl and New Releases Coming Up
Pre-order with me and I'll offer you a discount!
 Upcoming Indie Exclusives (CD & LP) 10-20-17
Newest installment in the popular Tech N9ne Collabos series, Strange Reign is also the name of his upcoming tour so all eyes will be on Tech N9ne. Featuring your favorite Strange artists – including Tech N9ne, Krizz Kaliko, Rittz, Stevie Stone, ¡Mayday!, Ces Cru, MURS, Mackenzie Nicole, Above Waves, JL, Darrein Safron, Prozak – Strange Reign proves that the kingdom of Tech N9ne and Strange Music is THE dominate ruling force in music!
Live At Pompeii is the project from David Gilmour, and follows his critically acclaimed studio album Rattle That Lock from September of 2015. Live at Pompeii is available in multiple formats: a 2 CD live album, a standard DVD and Blu-Ray concert film, a Deluxe Boxset including the 2 CD live album and 1 Blu-Ray of the entire live concert and bonus content, and a special 4 LP Vinyl package. Live At Pompeii is also available digitally.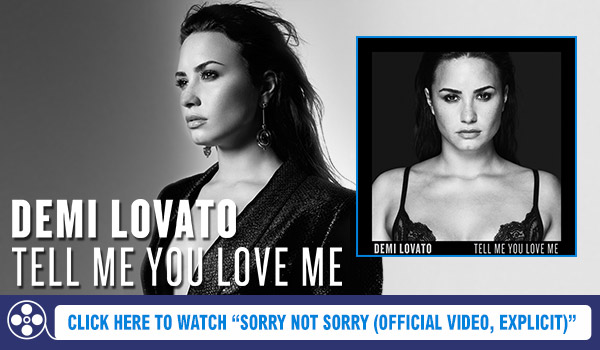 Grammy nominated and multi-platinum singer, songwriter, Demi Lovato, recently announced the release of her highly anticipated sixth studio album, Tell Me You Love Me, on social media. With a pop soulful flair, the album features collaborations with a number of notable songwriters and producers including Oak, Sean Douglas and John Hill, to Stint and DJ Mustard to name a few.
P!nk recently released her new pop anthem "What About Us." It was written by P!nk, Johnny McDaidof Snow Patrol and Steve Mac and produced by Mac. "What About Us" is the first official single from P!nk's highly anticipated seventh studio album, Beautiful Trauma, which is set for release on October 13th. While P!nk co-wrote all thirteen tracks on the album, she worked with a variety of songwriters and producers including Steve Mac, Johnny McDaid, Max Martin, Shellback, Jack Antonoff, Julia Michaels, Greg Kurstin, busbee and so many more.
Last Call is Rittz's fourth studio album and anticipated follow up to last year's Top Of The Line. Last Call finds the Gwinnett County, GA resident continuing to give us insight into his life and times with a style and rapid-fire flow that is uniquely his. Standout tracks include "Indestructible", "I'm Only Human" and "F**k Cancer." 58 city Last Call tour mid-Oct thru mid-Dec.
A Long Way from Your Heart was produced by Grammy winner Ryan Hewitt (The Avett Brothers, Flogging Molly, Red Hot Chili Peppers). The result is a rare triumph, an album that hooks immediately but then rewards listeners willing to dig deeper. "I love what we as a band have turned into and how we treat songs," Felker says. The album's sharply drawn characters and the range of challenges they face creates a tapestry that's compelling and ultimately, inspiring.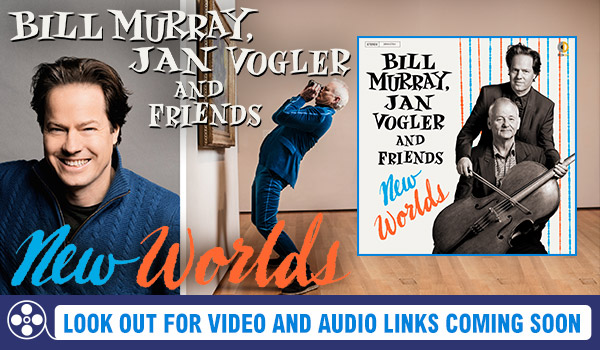 Actor and comedian Bill Murray met German cellist Jan Vogler on a trans-Atlantic flight. The two struck up a friendship and soon had the idea to work together on a project: New Worlds. Murray, as both singer and narrator, brings his charm and wit to songs by Foster, Gershwin, and Bernstein, as well as readings of Whitman, Hemingway and Twain, all accompanied by classical orchestrations. Major press appearances and tour dates will support the album release, including an Oct 16 performance at Carnegie Hall.
With great anticipation, Kelela's debut album emerges as an epic portrait of an artist spanning the past and future of R&B. Already racking up massive support from Fader (cover star of their fall Paradise issue), HBO's Insecure, Vogue, New York Times, Rolling Stone, Entertainment Weekly, Billboard, Cosmopolitan, Pitchfork, BET, Quietus and many more, Kelela is set to be this year's breakout artist. With a recent Hollywood Bowl show with Solange and Blood Orange under her belt, Kelela will launch a nationwide tour in late October (many dates have already sold out!)
Carla Bruni returns with an exciting collection of some of rock music's most classic hits performed in her signature softer, coffee house style. Depeche Mode's "Enjoy the Silence", The Rolling Stones'"Miss You", and ABBA's "The Winner Takes It All" appear on this new release, sure to enthuse both fans of Carla's as well as fans of rock staples from the last 50 years.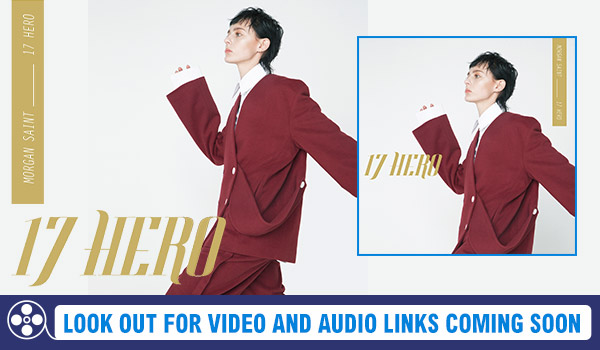 Starting with the idea of making a five-song EP, Saint and Dillon completed more than a dozen tracks. The sound they found combines wide open melodies and hooks with tracks that aren't afraid of edge, and have a balance of pop ambition and individual expression that lets Saint's vocals shine through.The five songs of 17HERO track a process of self-discovery, in which Saint herself has become the sort of artist she says she gravitated toward when she was growing up.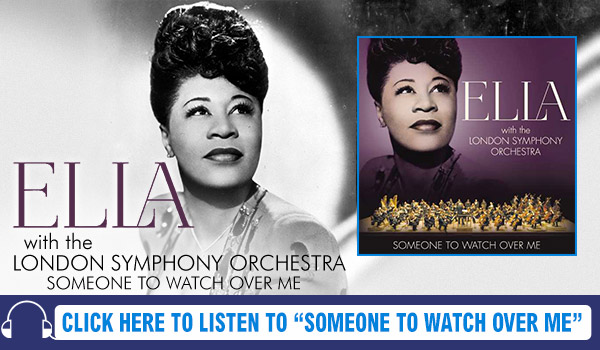 Ella Fitzgerald's iconic vocals are given new life by marrying newly recorded string arrangements from the London Symphony Orchestra. Recorded at Abbey Road Studios, and conducted by James Morgan and Jorge Callandrelli, this new approach to Ella's timeless music reinvigorates her catalog and is sure to excite and please long time Ella fanatics and classical music connoisseurs at the same time. Guest vocalist Gregory Porter also lends his incredible talent to "People Will Say We're in Love".
Nai Palm is the type of artist that arrives once in a generation. Compromised almost entirely of her guitar playing and vocal arrangements Needle Paw is Nai Palm's self-imposed challenge to explore the potential for immortality and timelessness within her music by stripping away the produced layers to focus on the element that is closest to the source of the human soul, the voice. At this point in her journey, she has nothing to prove to anyone, just something that provides for everyone.
ROCKCANDYFUNKPARTY
THE GROOVE CUBED
IRON MONKEY
42991
LORD OF THE LOST
SWAN SONGS II
SHPONGLE
CODEX 6
URBAN RENEWAL PROJECT
BLIND LOVE
SERENITY
LIONHEART
RSXGLD (RO SPIT & 14KT)
RSXGLD
WHITE BUFFALO
DARKEST DARKS LIGHTEST LIGHTS
LARAAJI
BRING ON THE SUN + SUN GONG
SAMAEL
HEGEMONY
ANOUAR BRAHEM
BLUE MAQAMS
WHITNEY ROSE
RULE 62
WASHER
ALL ABOARD
DANISH STRING QUARTET
LAST LEAF
THE DEEP DARK WOODS
YARROW
BENNY ANDERSSON
PIANO